"Wood Creek is a Desirable and Welcoming
Residential Community of Townhomes
Located in Pittsford, NY"
 ALERTS for RESIDENTS
The Wood Creek May Newsletter is available on the Newsletter Page
__________________________________________

The 2017 Survey Results are available to residents on the Residents Only Page on the Survey Menu. If you would like to review the reports and do not have a login yet, contact Ginny Quinn.
______________________________________________________

The Wood Creek Residents Login is restricted to Wood Creek Residents. Permission will not be given to requests that do not have proper approval. If you are a Wood Creek resident and wish to be approved for a login, please contact Ginny Quinn. For the security of residents, no access will be given without going through this process.
COMMUNITY EVENTS
SPECIAL WOOD CREEK HOA EVENTS
Special events listed here when available
REGULAR WOOD CREEK HOA EVENTS
Until the Spiegel Center renovation is complete,
Board Meetings will be held the third Thursday of every month, 4 pm,  at the Crofton-Perdue Office, 111 Marsh Road, Suite 1
COMMUNITY NEWS and UPDATES
Directions
Click on any + sign to read an article.
HOW RESIDENTS CAN USE THE LOGIN TO ASK QUESTIONS AND GIVE INFORMATION
OF INTEREST TO WC RESIDENTS… Be sure to click on the Wood Creek website Residents Login page for two new entries in our Neighbor to Neighbor section.  It's a good place for you to post a friendly question, item for sale, etc.  Currently we have residents looking for interested folks to start a mahjong or bridge group, a resident whose dog walker is taking new clients, and a neighbor with a friend who is looking for a home in Wood Creek.  Check it out!
JULY 19, 2018 BOARD AGENDA
Woodcreek Homeowners Association
Monthly Meeting Agenda @ Crofton Offices 111 Marsh Rd, Pittsford, NY
JULY 19,2018
Call to Order:  By President, Tom Shay
Attendance/ Directors: (  )Tom Shay, (  ) Joyce Pluta-Hagg, (  ) Will Ruby, (  ) Ginny Quinn (  ) Howard Cone, (  ) Chuck Minster
Reading & Approval of minutes from previous monthly meeting:
Reminders/Welcome:
*Save the Date CAI/WNY Vendor Fair, Thursday, Oct. 25th. Burgundy Basin 4:30-      7:30pm (includes buffet dinner)
Guests/Open Forum:
Connie (Crofton) discussion on the roofing project (4:30)
Jim Blatt-22 Winding Wood (Garage door issue) (homeowner has since declined to speak to board stating he will attempt measures to mitigate some of the issues he is having with the garage door and drainage).
Treasurer's Report:  Chuck Minster and Howard Cone
Operations Report:  Will Ruby
Variance Committee Report/Requests:  Will Ruby
variance request submitted W. Ruby-28 CR removal (4) hemlock trees in rear.
variance request submitted K. Fredrick- 44 CR to replace 5 windows.
variance request submitted C. Fullerton- 27CR…to remove railroad ties.
variance request submitted L. Philbrick- 98 CR… 2 exterior lights on rear of townhouse w/ auto on/off LED.
variance request submitted C. Wittman 11 WW…relocate dryer vent from inside garage to exterior wall.
Secretary's Report & Communications:  Ginny Quinn
Waite comments to Christine dtd 7/10/18 re: water lines, shut off valves, property lines etc…
Property Manager's Report:  Christine Sears
121 WC- Findings (sewer back up/Peter & Betsy Webster)
Status on current approved projects (trees, pond clean-up)
Old Business:
Review and discussion on ad hoc committees from previous board.
Tom Shay spoke with Kelly Cline on 6/26 about the camper parked in rear of development. It is Town property and she will have it removed. As such, no one including the snow removal trucks will be able to park there going forward. Town will also place notice on windshield of Monroe Plumbing Truck to inform him that he will not be allowed to park in the cul du sac. The Town wants to be uniform in its enforcement of codes.
Shay met with Barb Perdue on 6/27 to discuss numerous issues, one being, D. Bellisario and her deck project. HO unhappy with siding done by Crofton. Barb Perdue agreed to cover the cost of redoing the siding to match the balance of the townhouse exterior. The job was initially billed and paid for by the HOA. Barb, Connie and Tom will meet at the location (time/date TBD) to discuss expectations.
Also in review of the bylaws it was noticed that there is protocol for signing checks (Sect.8.03 "Checks") for the HOA which have not been followed in the past. Going forward, the President, in addition to Crofton, will authorize checks. Thereby at least having one board member acknowledging actual payments.
New Business:
The Board needs to make a motion to hire a CPA to conduct an audit of the previous year.
Review bids on roadway repairs/catch basins and VOTE on awarding bid
Discussion on setting up Presidents Advisory Council.
Debbie Bellisario suggestion for a "Treasures & Treat" sale and ideas from her newsletter from homeowners. (i.e. Stop sign lower CR & WC intersection), No Soliciting/No Trespassing signs and suggestion to send minutes of meetings to HO via email.
Met with Robert Fromberger, P.E. Town Engineer (248-6250) on 7/11/18 at the town hall and began the process of getting utility and record maps for the subdivision. Was referred to Roto Lite Elliott in Grove Place for printing.
Spoke w/ Todd at Rotoelite (7/12/) and the cost is appox $5.00 per sheet depending on the scale size needed.
Discussion on email from T. Y. Lin and Bob Keiffer, PE re: Retaining wall.
Shay met with Jim Blatt 07/09/2018 to discuss and see what the problem was pertaining to his garage door. HO had initially requested to speak w/ Board but has since declined to appear.
Shay has been in touch with Spectrum (7/11/18) to see if we can get a group discount for those homeowners who have Spectrum service. May require restructuring the basic billing process. Basic service and one box would be at a discount and any additional services would be billed to the homeowner separately. More to come on this.
New Business: (continued)
Chuck Minster suggestions.
MAY 17, 2018 BOARD MEETING MINUTES
WOOD CREEK HOMEOWNERS' ASSOCIATION
Notes from the May 17, 2018 Board of Directors Meeting
Crofton Conference Room, 12 pm
 Call to Order:     Kate Spencer, Treasurer
Attendance:       Tom Glisson (via phone), Kate Spencer, Will Ruby, Ginny Quinn, Property Manager, Christine Sears
Guests:                Joyce Haag, Craig Wittman, Dick Dennison, Emmett Miller
Meeting convened at 12:00 noon.
Open Forum:    
Discussion regarding pond: one tree is down to date and two more will be removed. Crofton will check on progress.  Landscaper, Romig, included the pond work in price.
Suggestion made to add a stop sign at lower Creek Ridge across from the apartments, and/or perhaps a letter to apartment owner, with a copy to Traffic and Engineering in Pittsford.
Spectrum is to repair area behind 137 Wood Creek; in progress.
Discussion of repair of lawn damage by snow plows. Christine, Dan (Magic Plow), and Will to look at work done and make recommendations.
Suggestion of Pittsford Village Hall as a good place for HOA meetings, except for parking.
Question regarding remaining wood chips following tree removal: they are to be removed and new trees planted next week.
 Variance Committee:  Will Ruby.
Discussion of several variance requests and questions regarding courtyard trees to be removed, and the policy that the two units who share a courtyard may choose from a list.  If owners purchase trees they are entitled to $150 reimbursement – per courtyard, not per unit.
No motions now.  Will and Emmett Miller will do a walk around and make recommendations for the Board to approve at a later date.
Secretary's Report:  Ginny Quinn. Motion to approve April 2018 Minutes was made.  Motion passed.
Property Manager Report:  Christine Sears
79 Creek Ridge has removed the vent from his garage. A work order has been written to repair hole left by the pipe.
Bob Keiffer completed a summary of their efforts and a status report on the progress of the evaluation of the timber retaining wall behind Rainberry. Discussion included getting another estimate, and consider tearing down the wall and re-landscaping.
An email will be sent from Crofton to all homeowners announcing that commercial window cleaning will be offered to residents at a reduced cost per unit. Residents are to contact Penfield Window Cleaning to make appointment.
Treasurer's Report:  Kate Spencer
We are approx. $1,300 over budget currently, mainly due to landscaping and insurance. This should even out by the end of the fiscal year.
Long Range Plan: roof project moved out until 2020-21.
Question asked about repairing the rest of the steps and railings. $17,000 has been allocated in the budget to complete repairs/replacement.  Motion made and approved.
Operations Report:  Will Ruby.  Discussion of courtyard pruning and Linden tree replacements.
Board moved to Executive Session to plan for annual meeting on June 21.
Next regular Board of Directors Meeting will be with the newly elected board members – Thursday, July 19 at 4:00 pm unless otherwise indicated.
Meeting adjourned 1:14 pm.
Respectfully submitted,
Ginny Quinn
INTRODUCTION TO CAPITAL PLAN, WOOD CREEK HOMEOWNERS ASSOCIATION
This long term capital plan for WCHOA is the beginning of a planning process which, if continued in the future, will provide great benefit to our community. This iteration of the plan in May 2016 builds on the plans of WCHOA's prior boards and provides a template for continuation of the planning process by future boards . Especially important is that this plan is accompanied by the board's approval of a resolution to be presented to WCHOA's owners for approval at their annual meeting on June 16, 2016. This resolution, if approved, will require future boards of WCHOAto prepare and present to the community annually their revisions to the community's capital plan, including identification of the capital investments needed in the community and the means such investments will be paid for. This will help to assure that our planning process is continuing and that the capital plans developed in prior years will not be lost and forgotten but rather will live on through this continuous process of planning. This continuity is very important. The members of our board regularly change because of term limits, movement of people into and out of the community and other changes over the years. It is vital that our planning process must continue in this context.
Residents may view the document on the Residents Login site from the Documents menu.
BUDGET for 2018-2019
The Board has released the budget for the upcoming fiscal year. It is available for residents to review at the Residents Login tab, then the Documents tab. Questions may be directed to Board members.
TO ACCESS & TROUBLESHOOT THE RESIDENTS ONLY WEBSITE
Our Wood Creek website (www.woodcreekhoa.org) has a tab titled 
Residents Login
. This password protected part of the site contains important information for our residents about our homeowners association. If you would like to register for access to the Residents Login section of the web site, you may do so by contacting Ginny by email (
ginny.quinn5@gmail.com
) with your name, address and phone number for verification purposes. Only Wood Creek HOA residents may apply.
DIRECTIONS and INFORMATION for Residents to create a login for WordPress
If you are new to WordPress and don't have an ID and password yet:
directions to set up a wordpress ID and password
If you already have a WordPress account set up but can't remember your password-You will need to know which email address you used to set the account up.
To reset your WordPress password
NOTE: If you have a change in your email address and don't remember your account password, contact Ginny Quinn to have a new account set up.
FYI
: 
WordPress Privacy Policy
WHAT IS ON THE RESIDENTS LOGIN PAGE?
Financial information shared by the board
The residents directory (updated periodically)
Full board meeting minutes with all attached information
The Neighbor to Neighbor communication page where residents can post questions or information of interest to the community
Our site is password protected. However, it is always best to limit the amount of personal information you list on the web to what is necessary, such your first name and either telephone number or email address.
WHO TO CALL WITH A PROPERTY PROBLEM

Residents should call our Property Managers at Crofton Associates first. Christine Sears, Property Manager and Lisa Marie Guarino, Assistant Property Manager are your points of contact. They may be reached at 585-248-3840. Call Crofton to:
submit Work Orders (WO)
ask about the WO process
follow up on a WO you already have submitted
ask about the Variance process
follow up on a variance you have already submitted
if you have a question or concern about a contractor working in the community, or about other maintenance issues.
If you are not satisfied with the response you receive from Crofton, then contact a Board member.
Going on in the Town of Pittsford
RECREATION PROGRAMS CONTINUE AT INTERIM REC CENTER AND OTHER LOCATIONS Program locations include Palmyra Road facility, schools, Library, Senior Center, Town Court
The Spiegel Community Center building has closed for restoration and improvement but our recreation programs continue at the Interim Recreation Center (5611 Palmyra Road) and other locations, including the Pittsford Community Library (24 State Street), at the Town's Senior Center and Town Court facilities at 3750 Monroe Avenue, and at local elementary schools.
Programming at these alternate locations will continue throughout the construction period, which is expected to last for approximately 12-14 months.
Find updated program information on the Town's online Recreation Registration and Information page https://webtrac.townofpittsford.org/wbwsc/webtrac.wsc/wbsplash.html. Information about the Spiegel Community Center project is available on the Community Center Project Updates web page www.townofpittsford.org/community-center-project.
"Pittsford News Courtesy of Town of Pittsford eNews"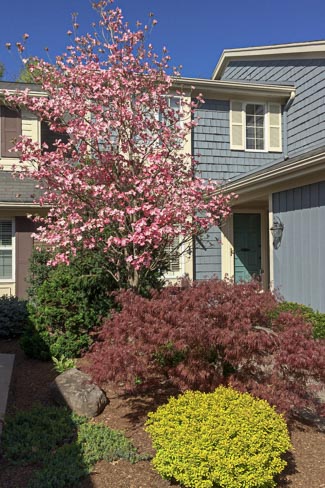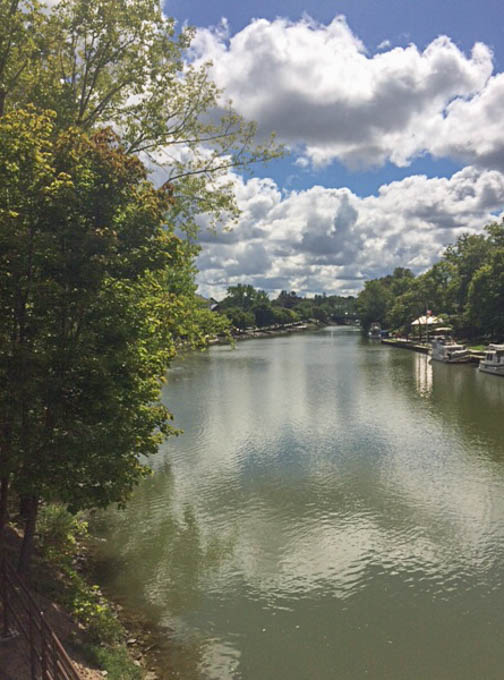 –Photos by Wood Creek Residents
LIBRARY SUMMER HOURS ARE UNDERWAY | OPEN SATURDAYS 10AM-1PM, CLOSED SUNDAYS
Supervisor Smith budgeted funding to open our Library on summer weekends, for the first time, in 2016. The Pittsford Community Library's summer hours are currently underway and continue until after Labor Day.  During this time the Library will be open Saturdays from 10:00am – 1:00pm and closed on Sundays.  Be sure to check out our Summer Reading Challenge and Summer Reading programs for children, tweens and teens – find information on our Summer Reading Program webpage.
The Pittsford Community Library is located at 24 State Street. For information about upcoming Library programs visit the Library's online program calendar or call 249-5481.