"Wood Creek is a Desirable and Welcoming
Residential Community of Townhomes
Located in Pittsford, NY"
 OF INTEREST TO RESIDENTS
_____________________________________________________

The September 20th Board Meeting will be held at the Pittsford Community Library in Fisher Room at 4:00 PM.
Beginning in October, the meetings will be held at the Spiegel Center. Time  & Room TBA.

______________________________________________________________

The Wood Creek May Newsletter is available on the Newsletter Page
__________________________________________

The 2017 Survey Results are available to residents on the Residents Only Page on the Survey Menu. If you would like to review the reports and do not have a login yet, contact Ginny Quinn.
COMMUNITY NEWS and UPDATES
Directions
Click on any + sign to read an article.
AGENDA
Woodcreek Homeowners Association
Monthly Meeting Agenda @ Crofton Offices 111 Marsh Rd, Pittsford, NY
AUGUST 16, 2018
Call to Order:  By President, Tom Shay
Attendance/ Directors:  (  )Tom Shay,(  ) Joyce Pluta-Haag,(  ) Will Ruby,
(  )Ginny Quinn (  )Howard Cone, (  )Chuck Minster
Reading & Approval of minutes from previous monthly meeting:
Reminders/Welcome:
*Save the Date CAI/WNY Vendor Fair, Thursday, Oct. 25th. Burgundy Basin 4:30-      7:30pm (includes buffet dinner)
Grand Reopening of Spiegel Center Saturday, August 25th. 12:30pm
Guests/Open Forum: 
Roofing Committee:   Joyce Pluta Haag, Chair; Emmett Miller, Bill Jabs, Keith Knight
Treasurer's Report:  Chuck Minster and Howard Cone
Need to address action to be taken on 10 WC for monies in arrears and land scaping issues
Operations Report:  Will Ruby, Chair
Variance Committee Report/Requests:  Will Ruby, Chair
129 WC- M. McDonald…request for bushes to be replaced on either side of garage. (courtyard renovation expense).
149 WC- Wm. & Barb Smith…for removal of window grids on French doors
On deck so as to make room for inside window treatment.
Secretary's Report & Communications:  Ginny Quinn
Property Manager's Report:  Christine Sears
Still waiting for a copy of audit for previous fiscal year
Christine is looking to award repairs on a few more chimneys (VOTE NEEDED)
Timeline for road repairs and tree removal around recharge basin.
Old Business:
Noticed in the minutes of the board meeting from May 17th that monies were allocated and approved by the previous board ($17,000) to redo the steps and railings. This motion was made and approved. Any RFP's at this time to consider
Also, in review of the bylaws it was noticed that there is protocol for signing checks (Sect.8.01 "Checks") for the HOA which have not been followed in the past. Presently under the current board, the President, in addition to Crofton, authorize checks. Thereby at least having one board member acknowledging actual payments. Status Update- Need to have a resolution for the record and add an additional signer.
New Business:
Greenlight?? (as an alternative for fiber optics/cable)
Minutes to the community via email? (suggestion box/D. Bellasario)
Action Items:
34 CR noncompliance for planting of shrubs. Action necessary
94 CR needs to submit VR for landscaping around generator
Spectrum Discount
President's Advisory
MINUTES
WOOD CREEK HOMEOWNERS' ASSOCIATION
Meeting Notes:  Board Meeting, Thursday, July 19, 2018
Crofton Conference Room, 4 pm
 Call to Order:     President Tom Shay
Attendance:       Directors: Tom Shay, Joyce Pluta-Haag, Will Ruby, Ginny Quinn, Howard Cone, Chuck Minster Property Manager:  Christine Sears, Crofton
Guests:  Carol Fullerton, Bill Jabs, Debbie Bellisario, Carol Ruby, Emmett Miller, Maureen Shay
Meeting called to order at 4:00 pm.
 Announcements:
September 20th BOD meeting will be held at the Pittsford Community Library Fisher Room, 4 pm
Save the Date: CAI/WNY Vendor Fair, October 25, 2018, Burgundy Basin Inn, 4:30-7:30.
Secretary's Report:  Ginny Quinn.  Motion made by Chuck Minster to accept the May 2018 Board Minutes as written.  Seconded and Passed.
Treasurer's Report:  Chuck Minster and Howard Cone.
Discussion regarding purchase of CD's from the Roofing Reserve Accounts:
Xceedfinancial Credit Union offers 2.35% AYP for a 15-month CD.
CNB offers 1.9% AYP for same time period but will match Xceedfinancial's.
Recommend vote to transfer the funds from CNB's Roofing Reserve Account and convert it into a 15-month CD at 2.35% AYP. Currently we are receiving .03% from CNB.
At this time, we have $283,222.52 in that line item.
Chuck also recommends that we take the current money in PCU's Roofing Reserve Account and transfer it to CNB Reserve Roofing Account.  Convert it to same account as above.
Currently we have $255,049.24 at Pittsford Credit Union yielding .65%
No spending anticipated until 2020-2021.
None of this money may be used for any expense other than Roofing.
MOTION made by Chuck Minster to transfer all roofing money, $283,222.52 from Canandaigua National Bank, and convert it into a 15-month CD at 2.35% APR at Canandaigua National Bank.  Motion seconded.  Five votes in favor and one abstention (T. Shay as President).  Motion PASSED.
 Operations Report:  Will Ruby.
Discussion regarding the berm along 490, across from 149 through 159 Wood Creek Drive.  Expecting to receive firm written quote from Town and Country in Bloomfield.   Suggestion made to thin trees and plant some flowering bushes and evergreens.
Variance Committee Report:  Will Ruby
The following requests have been submitted and APPROVED:
Ruby (28 CR) Remove 4 hemlock trees in rear
Frederick (44 CR) Replace 5 windows
Fullerton (27 CR) Remove railroad ties
Philbrick (98 CR) Replace 2 exterior lights on rear of unit with auto on/off LED
Wittman (11WW) Relocate dryer vent from inside garage to exterior wall
Greenlaw (24 WW) Landscape area around new generator
Other Discussion:
94 CR – discussion of generator installation and landscaping around it; HO will submit second variance request with description of shrubs, etc. to be used.
34 CR – discussion of noncompliance of variance request: request VOIDED as the shrubs that were approved previously were not planted; others were used.  HO needs to replace shrubs with the same materials as stated on original variance.
Discussion of whether new railings at steps of certain units should require a variance request. Decided that since they are ADA-required the HOA must provide railings.  Safety issue, must be brought up to code.  $17,000 is in budget from last year.
121 WC – sewer back-up – bathroom and shower. Will made motion to repair sewer outside (homeowner repairs inside).  Chuck seconded, and the motion was approved.
27 CR – Carol Fullerton, homeowner, described the common area behind her unit and 29 CR. It needs landscaping:  remove timbers, remove all three river birch trees, grind stumps.  Has consulted Chris Corrigan of Patrick Lawncare, who states the leaning birches are a safety issue.  Recommended to move all Hosta plants to the walkway.  Add mulch, plant grass.  Fullerton's will pay $3,000 for job.  Carol will provide new variance request for new work to be done at owner's expense.  Motion made, seconded and passed.

Property Manager's Report:  Christine Sears
Financial reports were reviewed. A copy of the financial report is filed with the minutes.
Chimney repairs completed on 4 Summertree and to 44 Creek Ridge. Christine has requested the Board award contract for chimney repair at 100 CR due to stones falling onto her deck from the chimney.  Also requesting awards to 3, 15, 25, and 57 Creek Ridge based on their condition, at a total cost of $6,780.
Penfield Windows will be cleaning the windows of residents who contacted them in July.
Spring pruning was completed by June 15th.
Accent Paint will begin painting buildings on the 2018 paint schedule late September, early October. Siding repairs begin mid-September, by Crofton Maintenance.

Old Business:  Tom Shay
$17,000 was allocated and approved by previous board to redo steps and railings at 96, 98 and 100 Creek Ridge. Christine is looking for new contractor – will obtain three bids.  TABLED until August 2018 meeting.
Review and discussion of ad hoc committees from previous board.
Discussion of camper parked in circle in rear of development, near the Highlands. Since the property belongs to the Town of Pittsford, the camper will be removed, and any other vehicles such as snow removal trucks or the Monroe Plumbing truck will not be allowed to park there going forward.
Deck project at 153 Wood Creek Drive. Homeowner unhappy with siding done by Crofton.  Perdue (Crofton) agreed to cover the cost of redoing the siding to match the exterior of the unit.  The job was initially billed and paid for by the HOA.
Signing checks: protocol for signing checks will be followed going forward as outlined in the By Laws (Sec.8.01 Checks).  Board President, in addition to Crofton, will authorize checks, and another board member will sign in the absence of the President.

New Business: 
Review of three bids received for road repair/catch basins – Magic Seal, Macedon and Manel. After discussion of the three, Will Ruby moved we accept Magic Seal for the job.  Joyce Haag seconded.  All in favor:
Presidents Advisory Council. Discussion, agreed that it is a great idea. ACTION ITEM.
Discussion of D. Bellisario's suggestion that WC hold a "Treasures and Treats" sale in the neighborhood, limited to residents only. Discussion ensued, centering around Policy #13 that states only small, invitation-only professionally-run sales are permitted.  Such a sale was not approved by Board, and Board suggested that Debbie may put articles for sale in her newsletter.  Other suggestions:  No Soliciting/No Trespassing signs, and to send minutes of meetings to all homeowners via email. No action taken on these suggestions.
Shay met with Jim Blatt 7/9/18 to discuss problem with his garage door.
Shay talked with Spectrum on 7/11/18 inquiring about a group discount for those homeowners who have Spectrum service. May require restructuring of the basic billing process.  Basic service and one box would be at a discount and any additional services would be billed to the homeowner separately.  ACTION ITEM.
Connie (Crofton) answered questions regarding roofing project. Discussion of skylights, forming a roofing committee to provide input.
Howard Cone: Discussion of Committees – find out which are standing, whether need is there.
There being no further business, meeting adjourned at 5:55 pm.
Respectfully submitted,
Ginny Quinn
Secretary
NEXT BOARD OF DIRECTORS MEETING:  Thursday, August 16, 4 pm at Crofton.
HOA MISSION STATEMENT
Board of Directors' Mission Statement
Your Board of Directors is committed to providing the Wood Creek community with the highest quality of
service, so that you receive an outstanding value for your association fees. We will provide attractive and wellmaintained
facilities for all to enjoy and maintain property values to the best of our ability. We will deliver
courteous and professional communications and services to our community and vendors at all times.
This is a model with which we strive to carry out our responsibilities to the community. Below are our guiding
principles.
 Integrity and honesty are the foundations of our actions.
Everyone is to be treated fairly, with dignity and respect.
We will promote the spirit of open communication and will listen and respond to each homeowner's request promptly to the very best of our abilities.
We encourage feedback and new ideas from homeowners.
We will operate efficiently to maintain and increase our property values.
We will work to maintain and enhance qualify of life issues in our community that may involve special events, holiday celebrations, etc.
Every homeowner is encouraged to attend monthly BOD meetings and will be treated as a special guest at all time.
We will benchmark and monitor contracts that require spending of funds to ensure the best quality results for the fairest price, and use accepted business methods to run our association.
We must always maintain and demonstrate the highest ethical standards, and always ask ourselves when making decisions; "is this legal and the right thing to do?" There is no goal worth accomplishing if it cannot be accomplished with integrity.
There is no excuse for arrogance, and there is never a reason to show disrespect for others. Our tone of voice and body language must begin with decency and fairness. We all must be known for these values.
We must confront tough problems, not avoid them and leave them for others. This is never easy, but it's what conscience demands and what leadership requires. We must keep the long view, and remind ourselves and we're here to serve long-term interests.
We should never take the honor of service for granted. Some of us will serve for a season; others will serve longer. But all of us should dedicate ourselves to serving for the betterment of our community.
We should never forget that we're part of the same team. The owners have high expectations and together we will meet those expectations.
We will manage our budget wisely and fairly.
INTRODUCTION TO CAPITAL PLAN, WOOD CREEK HOMEOWNERS ASSOCIATION
This long term capital plan for WCHOA is the beginning of a planning process which, if continued in the future, will provide great benefit to our community. This iteration of the plan in May 2016 builds on the plans of WCHOA's prior boards and provides a template for continuation of the planning process by future boards . Especially important is that this plan is accompanied by the board's approval of a resolution to be presented to WCHOA's owners for approval at their annual meeting on June 16, 2016. This resolution, if approved, will require future boards of WCHOAto prepare and present to the community annually their revisions to the community's capital plan, including identification of the capital investments needed in the community and the means such investments will be paid for. This will help to assure that our planning process is continuing and that the capital plans developed in prior years will not be lost and forgotten but rather will live on through this continuous process of planning. This continuity is very important. The members of our board regularly change because of term limits, movement of people into and out of the community and other changes over the years. It is vital that our planning process must continue in this context.
Residents may view the document on the Residents Login site from the Documents menu.
BUDGET for 2018-2019
The Board has released the budget for the upcoming fiscal year. It is available for residents to review at the Residents Login tab, then the Documents tab. Questions may be directed to Board members.
TO ACCESS & TROUBLESHOOT THE RESIDENTS ONLY WEBSITE
Our Wood Creek website (www.woodcreekhoa.org) has a tab titled Residents Login. This password protected part of the site contains important information for our residents about our homeowners association. If you would like to register for access to the Residents Login section of the web site, you may do so by contacting Ginny by email (ginny.quinn5@gmail.com) with your name, address and phone number for verification purposes. Only Wood Creek HOA residents may apply. DIRECTIONS and INFORMATION for Residents to create a login for WordPress If you are new to WordPress and don't have an ID and password yet: directions to set up a wordpress ID and password If you already have a WordPress account set up but can't remember your password-You will need to know which email address you used to set the account up. To reset your WordPress password NOTE: If you have a change in your email address and don't remember your account password, contact Ginny Quinn to have a new account set up. FYI: WordPress Privacy Policy
WHAT IS ON THE RESIDENTS LOGIN PAGE?
Financial information shared by the board
The residents directory (updated periodically)
Full board meeting minutes with all attached information
The Neighbor to Neighbor communication page where residents can post questions or information of interest to the community
Our site is password protected. However, it is always best to limit the amount of personal information you list on the web to what is necessary, such your first name and either telephone number or email address.
WHO TO CALL WITH A PROPERTY PROBLEM

Residents should call our Property Managers at Crofton Associates first. Christine Sears, Property Manager and Lisa Marie Guarino, Assistant Property Manager are your points of contact. They may be reached at 585-248-3840. Call Crofton to:
submit Work Orders (WO)
ask about the WO process
follow up on a WO you already have submitted
ask about the Variance process
follow up on a variance you have already submitted
if you have a question or concern about a contractor working in the community, or about other maintenance issues.
If you are not satisfied with the response you receive from Crofton, then contact a Board member.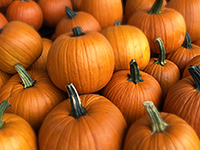 GOING ON IN THE 
TOWN OF PITTSFORD